This is where key performance indicators are displayed. Tell us which KPIs will help you do your job the most. The KPIs should be defined such that they tell you when there are issues and so that you can drill down into the detailed data to see where the problems are.
The dashboard provides a quick overview of the number of trucks needed for today and tomorrow as well as the number of trucks scheduled. It also shows the "revenue graph".
The data displayed depends on the user's roles.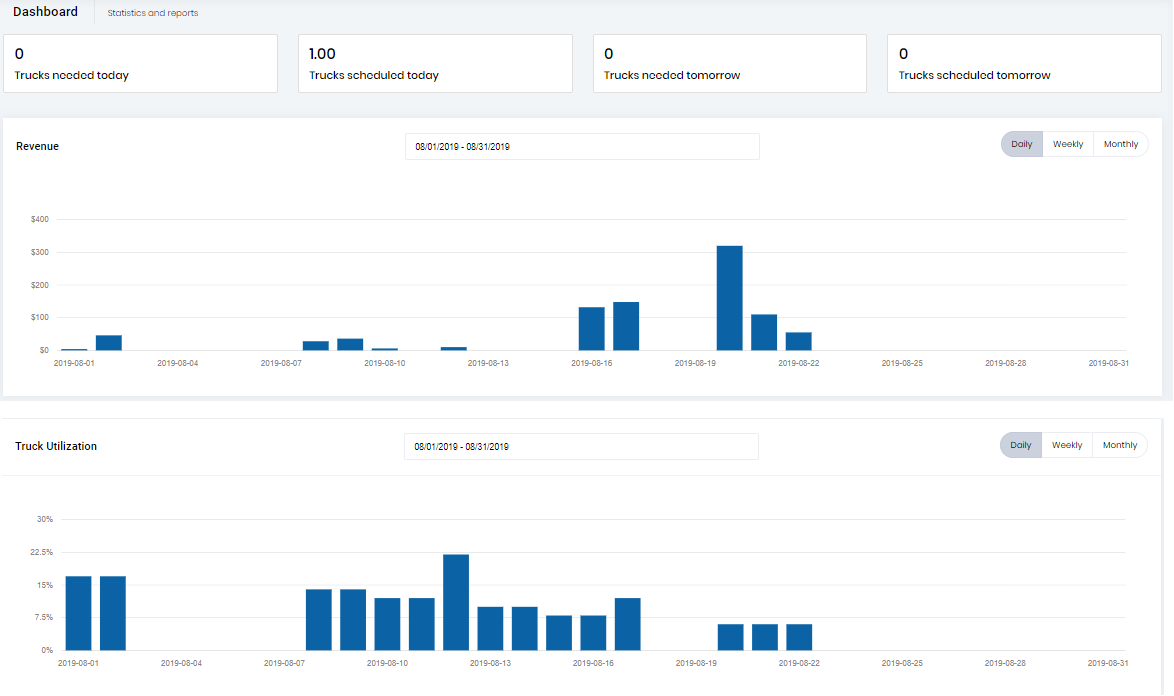 The truck utilization section shows a graph of the utilization of the trucks. You can check the utilization of trucks for a particular date range by selecting the date range first. This section is only displayed if the setting "allow associating tickets with order items" is checked on general tab of the settings.
If you have the right permissions and access, you will also be able to see the data related to trucks such as the number of trucks that are out of service, the number of trucks which are due for service, plates that are expiring soon, etc.
Clicking on the numbers shown in circles will take you to other pages which will show the entire details related to those trucks. Clicking on the actions button will show you options such as editing the out-of-service trucks and placing them back to service again.