Follow the instructions in the below pdf to add the Driver app to an iOS device's home screen.
Prerequisites:
"Dispatch via driver app" setting should be enabled in Dump Truck Dispatcher
The user has an account with the driver role and an associated driver record.
Adding Driver App to the Home Screen on iOS Phones:
Open the "dump truck dispatcher" application in the safari browser by typing https://pwa2.dumptruckdispatcher.com into the browser address bar at the top of the browser.
Enter your login credentials on the login screen. You'll need to set the tenant under tenant control by clicking the "Change" link and entering your tenant name.
Click on the "share" button icon present in browser options(at the bottom of the screen).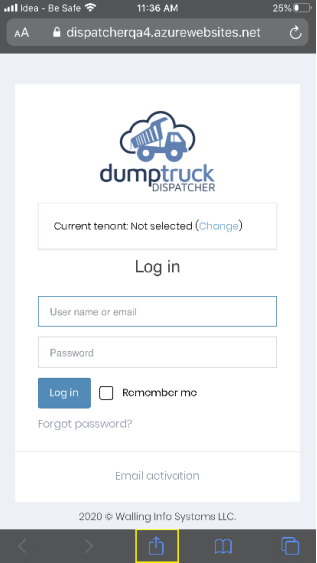 4.  Scroll down and select "Add to home screen".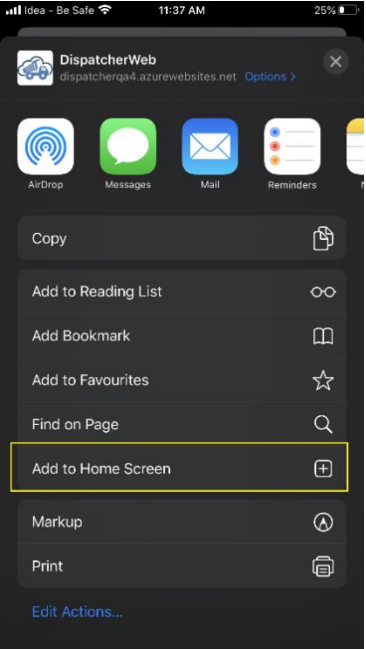 5.  After adding it to the home screen, an icon will be available, and the application can be launched directly by clicking on it.