If this checkbox is checked, it means that this is a pending order and is not ready to be processed. If pending is checked, a date is not required.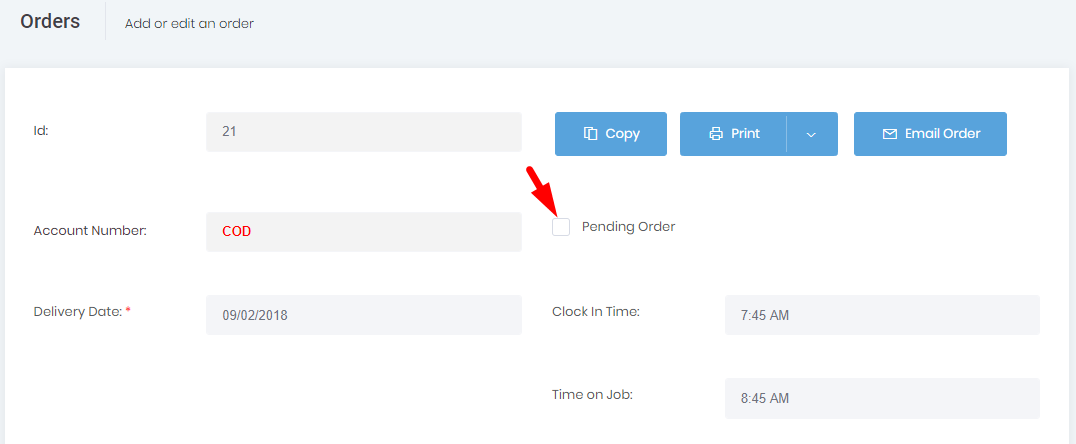 On the order list view, when checked only pending orders will be displayed. If it is not checked, then pending orders are not included in the list. Pending and regular orders are never shown at the same time. It is either pending orders or actual orders.

Pending orders should not be able to be scheduled and will not show on the schedule screen. They must first be converted to an order to display on the schedule.