Click on PM Schedule under the "vehicle maintenance" menu on the left side of the screen. This function allows you to add PM schedules for trucks.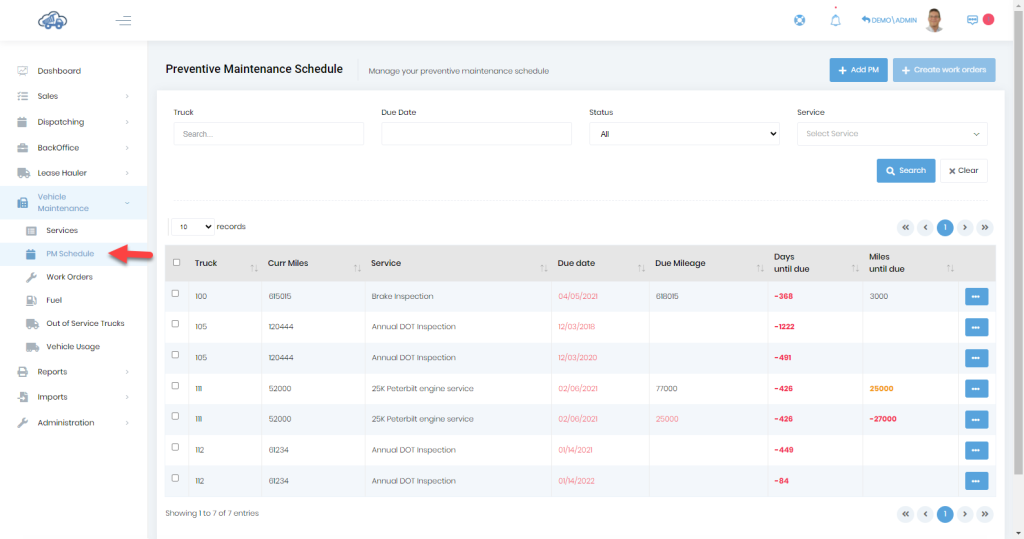 Clicking on the "Add PM" button will open the modal as shown on the left. Select the truck, service, last date, last mileage, last hour, and other fields for creating the PM Schedule for the truck.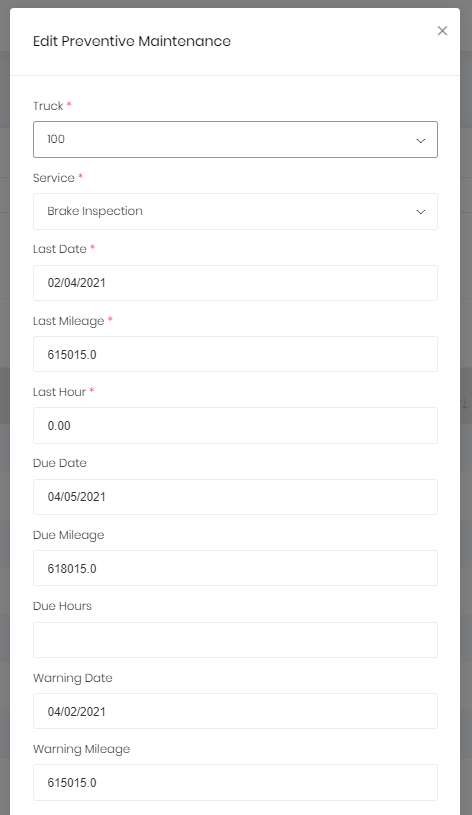 After Adding PM, all the records will be shown on the main PM schedule page. You can sort the records by clicking on top of different columns like a truck, curr miles, service, due date, due mileage, etc. The records can be edited or deleted using the ellipsis (…) button.
Check the checkbox present in front of the truck column, this will enable the button "create work orders" on the top right of the page. Clicking on the "create work orders" button will create new work order which can be searched and viewed on the "work orders" menu under "vehicle maintenance".