Shared orders provide a means for sharing orders across companies with multiple offices. This is also an add-on that is not available if you have not purchased it.
The trucks are color-coded so that you can tell which office they are from on the schedule. To support this color coding, the administrator will have the right to set these truck colors.
Here's what the Office List looks like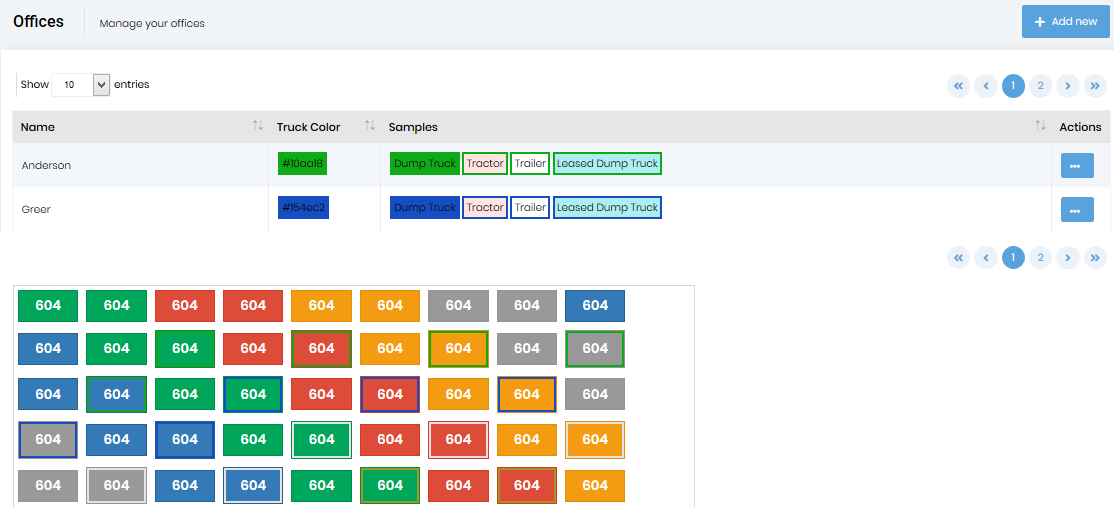 The edit office view allows the colors to be changed.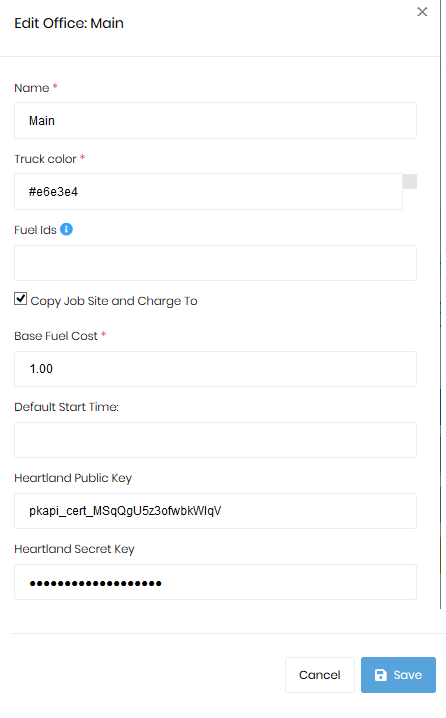 On the schedule, the trucks show in the corresponding office's color.

Each office will create its own receipts by clicking on the "create new receipt" present under the "receipts" button on the order details form. Each office will enter their actual quantities on the receipts.
When the order is printed for the back office, it will only show the contribution made by the office that is printing the back-office report. For example, if Anderson and Greer each hauled 500 tons of product, they would each enter 500 as the quantity on the receipts. When the back-office report is run for each office, it will calculate based on the 500 tons that the office was responsible for instead of the 1000 tons requested on the order.
The calculation of the "Total" is based on actual quantities entered on the receipts view instead of the requested quantity on the order.